Collaboration and security solutions for a smooth adoption experience.
Meet Me in the Cloud makes implementing collaboration tools easy and efficient, whether you're a mid-sized or global enterprise. You can also take advantage of our cybersecurity expertise, so every interaction is done with ironclad security for your peace of mind.
Securely implement top collaboration tools.
Adopting a collaboration tool is a major financial and cultural decision for your organization. We can help you make the right choice and get you up and running in no time with ultra-secure Microsoft Teams®, Slack® Webex powered by Cisco®, and Zoom implementation.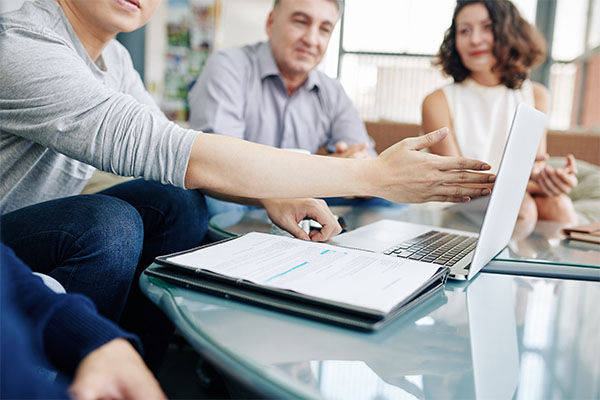 Collaboration Solutions
Meet Me In The Cloud is here to help you choose the right platform or help you make the most of the one you have. Whether you want to modernize legacy or on-premises tools and move to the cloud or are at the start of your collaboration journey, it can be daunting to choose the right platform for their business and people. We can step you through your decisions.
CyberSecurity Solutions
CyberFort Advisors is a managed security provider (MSSP) and Meet Me In The Cloud's partner to provide the tools, solutions, and consulting that keeps your data secure, no matter where in the world your people are or what devices they are using.