Expert Virtual Event Production
Meet Me In The Cloud's team of producers excels at virtual event production. Whether you're preparing for a meeting, training, marketing campaign, or other important virtual events, our in-depth knowledge eliminates the risk of disappointment or disaster.
Our producers deliver customer support—from start to finish—designing virtual events based on your business goals and objectives. We are well-versed in virtual event production best practices from 30 years of experience working with thousands of customers.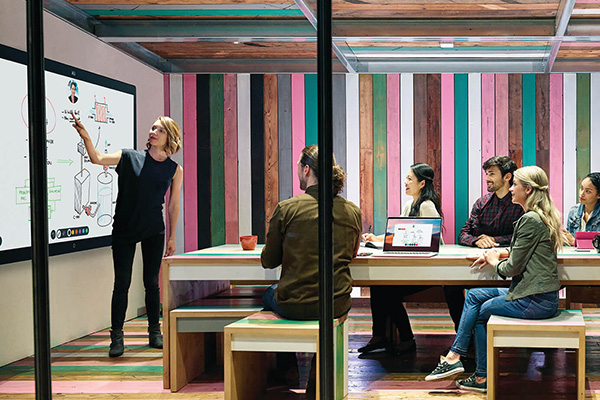 We're There From Start to Finish
We are with you from start to finish—from event inception and creation through to the post-event debrief. We provide you with a dedicated event producer available to answer any questions or concerns that may arise along the way.
Meet Me In The Cloud takes a platform-agnostic approach to virtual event production. This means we can support whatever platform you use—Cisco Webex, Zoom, Microsoft Teams, and all other collaborative platforms for your business.
We take the worry out of virtual event production. We handle the platform settings, registration, link creation, and overall set-up of the event and ensure everything works properly on the day of the event.
We can produce everything from one-hour events to multi-day conferences and handle attendee numbers from 2 to 10,000 (Note: Attendee limits and functionality depend on the platform). If you are a small- or medium-sized business, we can save you money by providing a one-time platform license for your virtual event.
A recurring issue our production staff often solves is: How do we utilize this platform to its fullest? Most clients we assist are initially unsure about which platform to choose and how to maximize its potential. If you don't already have a platform in mind, we can suggest one that best matches your event goals and ensure you take advantage of all its features.
We Support the Entire Virtual Event Production Process
We offer three packages for your virtual event production needs:
Standard
With our Standard package, you receive:
Support to ensure your online event starts on time and runs smoothly
In-session support to ensure your virtual event runs smoothly
A dedicated producer 30 minutes before the event begins to provide speaker coaching, set up the recording, and ensure all speakers can join
The producer can assist introducing the speakers, chat and Q&A moderation, in-session support and troubleshooting, running polling, and technical assistance. At the end of the virtual event, the producer wraps up the event and provides a call to action.
Premium
In our Premium package, we provide pre-session and post-session support, in addition to in-session support.
Pre-Session
The importance of pre-session planning and preparation for your presenters can't be understated. An agenda for your speakers and a run of show for your technical staff are crucial to event success. We provide redundancy and contingency plans for the audio, visual, and internet connection, which can be a game changer should something unexpected happen.
During the pre-session planning we handle event creation, scheduling assistance, and talk through wanted interactivity and gamification. We complete speaker/presenter tech checks and set contingency plans to ensure any connection issues are resolved ahead of the live event. These checks are repeated on the day of the live event to set your speakers up for success.
Post-Session
After the virtual event, we edit the recording to remove pre- and post-session content, resulting in a clean version that can be uploaded to your site, with a link to be easily shared.
As soon as the attendance and usage reports are pulled, our producers can assist in setting up follow-up emails asking attendees for feedback. These polls give us valuable insight into how the content and delivery are perceived by audiences so that we can help you improve for future events. Our team assembles the poll results and transcripts of the Q&A and provides comprehensive reports to the hosts and speakers.
Premium Plus
Our Premium Plus package is designed for large, multi-session and multi-day events. It includes the services provided in the Premium package, plus:
Event support for more than 500 attendees
Hybrid event support (Webex only)
Greenroom/presenter features
Multiple meeting/event support landing pages (Zoom only)
Enhanced keynote features
Enhanced interactive slides and polling
Complex breakout sessions
Support for multiple attendee tracks
Our team of professional producers are skilled in the production of flawless online events. We ensure your next event is professional, enjoyable, and designed to connect to your organization's business objectives.
Meet Me In The Cloud can turn your digital collaboration tools into productivity engines. We can assist you to fully adopt your preferred technology tools at any point in your virtual event production. To get started, contact our experts today.