PRIVACY POLICY
Meet Me In The Cloud is committed to protecting your privacy. 
Meet Me In The Cloud has developed this Privacy Policy to demonstrate its commitment to protecting your privacy. These privacy policies (the "Privacy Policy") are intended to describe for you, the information we collect, how that information may be used. By using our website, you are accepting the practices described in this Privacy Policy. If you have any questions about our privacy practices, please contact us at info@meetmeinthecloud.com.
Information We Collect About You
Information you provide. We may collect and store personal information that you enter on our website as you subscribe to our newsletter or send us an inquiry through our Contact Us page or create an account to access our Video Library. We do not store your financial information.

How We Use the Information We Collect
In General. We use information that we collect about you to deliver the products and services that you have requested, manage your account and provide you with customer support, and to enforce our terms and conditions.
With Whom We Share Your Information
We do not share your personal information with others
We may disclose your information: In response to a subpoena or similar investigative demand, a court order, or a request for cooperation from law enforcement or other government agency; to establish or exercise our legal rights; to defend against legal claims; or as otherwise required by law.
Aggregated and non-personal information.. We may share aggregated information with third parties, including advisors and investors, for the purpose of conducting general business analysis. This information does not contain any personal information and may be used to develop website content and services that we hope you and other users will find of interest.
How We Protect Your Personal Information
We take appropriate security measures to help safeguard your personal information from unauthorized access and disclosure. For example, only authorized employees are permitted to access personal information, and they may do so only for permitted business functions.
We want you to feel confident using our website to transact business. However, no system can be completely secure. Therefore, although we take steps to secure your information, we do not promise, and you should not expect, that your personal information will always remain secure. Users should also take care with how they handle and disclose their personal information.
Visiting Our Websites from Outside the United States
This Privacy Policy is intended to cover collection of information on or via our website from residents of the United States. If you are visiting our website from outside the United States, please be aware that your information may be transferred to, stored, and processed in the United States where our servers are located and our central database is operated.
"We have been extremely impressed. This was a great experience not only for me, but also for my customer."
"It has been a real pleasure working with MMITC over the last few months as they have been very collaborative and responsive to our requests as we work together to build service offerings [for Cisco Canada]."
"We had 63 people conducting sales and customer service calls and marketing events within 45 days of purchasing Webex. Meet Me In The Cloud exceeded our expectations."
"Meet Me In The Cloud have proved invaluable in less than 24 hours. I will never do another Webex deal without them."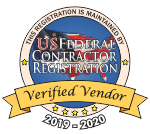 Meet Me In The Cloud is a registered Cisco partner with locations in the San Francisco Bay Area. Privacy Policy.
©2021 Meet Me In The Cloud, Inc. All Rights Reserved.