Migration services that move you to the next level.
Whether it's a move from a platform or upgrade to existing services, you're in good hands with us. Our detailed planning and white-glove support ensure an effortless transition while maintaining business continuity with minimal downtime so you can get on with doing what you do best: run a successful business.
Comprehensive planning guarantees no 'surprises.'
Every Meet Me In The Cloud migration includes a Technology Migration Plan, Communication Plan, Training Plan, and Testing and QA Plan. Our thorough process, along with respect and consideration for the people on your team, speeds acceptance and adoption so you can move on to your next phase of team success with fewer work interruptions.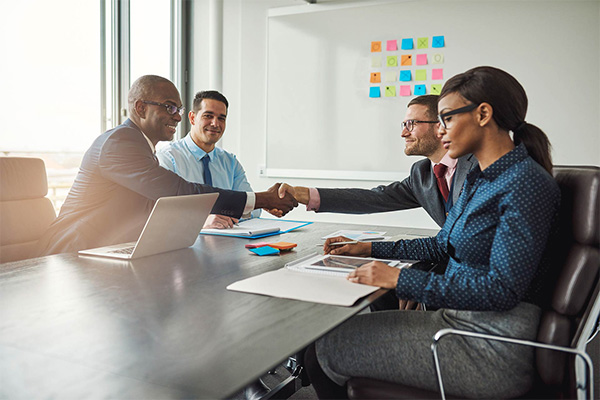 Communication that's continuous, thorough, and caring.
Changes are difficult for everyone trying to do their job and keep up with new things to know and do. We carefully explain why the change is happening, what they need to do to prepare, and user benefits. Thorough understanding inspires user acceptance that accelerates adoption, which translates into improved productivity and a rapid ROI for the company.
Comprehensive coverage of every detail for a disruption-free move.
Meet Me In The Cloud's migration plan includes change management, technology upgrades, decommissioning old platforms, and training for users, administration, and help desk functions. We also help organizations migrate from one technology to another. For example, if you're migrating from Skype for Business™ to Zoom or Webex®, we can migrate all your users into a single platform.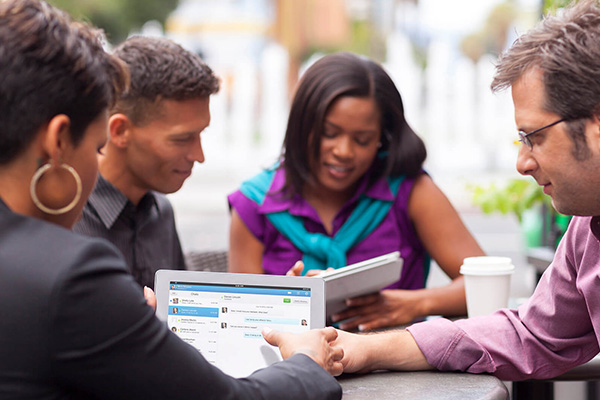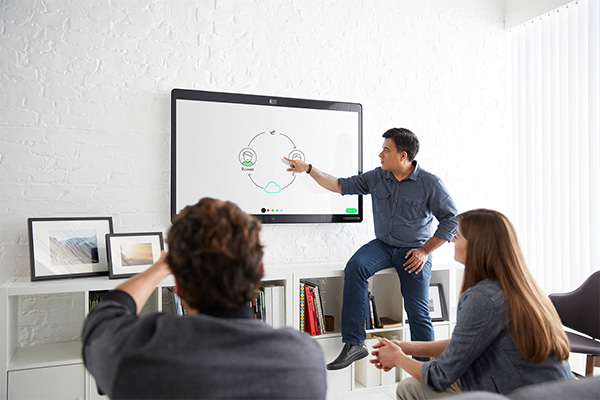 White-glove support & training
Meet Me In The Cloud delivers End User and Administrator training, demonstrations, and Q&A sessions with a "high-touch" style that quickly addresses users' questions and concerns. Our extensive experience enables us to anticipate people's reactions to the new system and work with the management team to tailor materials for specific usage scenarios. When training users who are accustomed to a different collaboration solution, we customize the material to answer questions that they will typically have.
Meet Me In The Cloud Migration Process
1 | Select the cutover date:
Whether consolidating technology or upgrading audio, choose a cutover date to avoid user disruption. Testers gather the following morning to assess the upgrade, mitigate any issues, and communicate the results.
2 | Communicate to users:
Pushback is natural when you spring new technologies on busy employees. Meet Me In The Cloud provides a detailed communication plan, sequenced with training and Genius Bars, that emphasize user benefits for faster buy-in.
3 | Train on before and after states:
Meet Me In The Cloud's trainers help users understand what's new, how it benefits them, and what they need to do to prepare for an upgrade or cutover. Our trainers are experienced with most web and audio conferencing solutions and can provide practical Delta training.
4 | Create test plans:
An audio upgrade has moving parts. Meet Me In The Cloud creates test plans and metadata that identify what to expect and how to test for it. We help teams create cutover metadata and test plans to confirm post-migration results.
Making a transition to a new collaboration platform? Migrate with Meet Me In The Cloud.
As anyone experienced in technology migration knows, bringing a new collaboration platform to an organization of any size can be an exercise in frustration and disruption. But it doesn't need to be.
Meet Me In The Cloud's experienced team gives you the technical and human-focused support your people need to quickly move through migration and feel great about the new opportunities that await them thanks to new, higher performance tools.
DOWNLOAD THE ADOPTION ACCELERATION EBOOK TO LEARN HOW TO GET THE FASTEST, HIGHEST RETURN ON YOUR TECHNOLOGY INVESTMENT.
Collaboration tools only have value if everyone on your team uses them. Let's make the most of your technology and optimize your investment.
A proven adoption methodology.