Optimization to meet the way the world works now.
Whether your organization has rolled out collaboration technology as part of a long-term digital transformation strategy or as a business continuity need due to the pandemic, utilization is on the rise. But your teams may not realize how technology can transform the way they work. We do.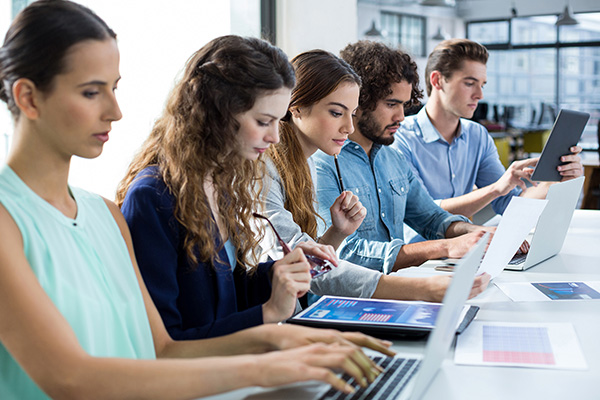 Make the most of your technology investment. And your team.
Meet Me In The Cloud's collaboration experts have worked with organizations worldwide, in virtually every vertical, which have made a significant investment in powerful collaboration technology but not see much usage port-rollout. With our help, they now optimize their collaboration deployments and have unlocked the power technology enables.
Change management to superpower shared virtual workspaces.
We address optimization with a combined approach of assessing your deployment to ensure you provide the best experience for your end-users and tailored training. Meet Me In The Cloud's Change Management process enables your teams to embark on performance improvement, operational issues, or new opportunities from a place of empowerment.