CONTACT US
We're here to help you implement your cloud-based services
and achieve desired business outcomes.
How can we help you today?
It's easy to get started. With a little information from you, we can get back to you with the detailed information you need to get your business where you want it to be.
"We have been extremely impressed. This was a great experience not only for me, but also for my customer."
"It has been a real pleasure working with MMITC over the last few months as they have been very collaborative and responsive to our requests as we work together to build service offerings [for Cisco Canada]."
"MMITC's in-depth product knowledge and consultative approach builds trust and delivers value. I would highly recommend MMITC to anyone looking to optimize their investment in Webex."
"Meet Me In The Cloud have proved invaluable in less than 24 hours. I will never do another Webex deal without them."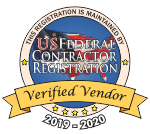 Meet Me In The Cloud is a registered Cisco partner with locations in the San Francisco Bay Area. Privacy Policy
©2020 Meet Me In The Cloud, Inc. All Rights Reserved.