Change Management
Meet Me In The Cloud provides Change Management services that focus on preparing, equipping, and supporting your team members—real people—to adopt change.
Schedule a Consultation
The Importance of Change Management
When an organization embarks upon improving performance, addressing key operational issues, or pursuing new opportunities, change is inevitably required. These changes could involve things like implementing new processes, redefining job roles and responsibilities, restructuring the organization, and adopting new technology.
It is, however, the employees of an organization who are impacted the most, as they ultimately have to change how they do their jobs. If they are successful in embracing change, new initiatives will succeed. If, however, employees don't adapt to the changes and learn a new way of working, new projects and efforts will fail. Meet Me In The Cloud's approach to change management focuses on preparing, equipping, and supporting your team members—real people—to adopt change.
8 STEPS FOR AN EFFECTIVE CHANGE MANAGEMENT PROCESS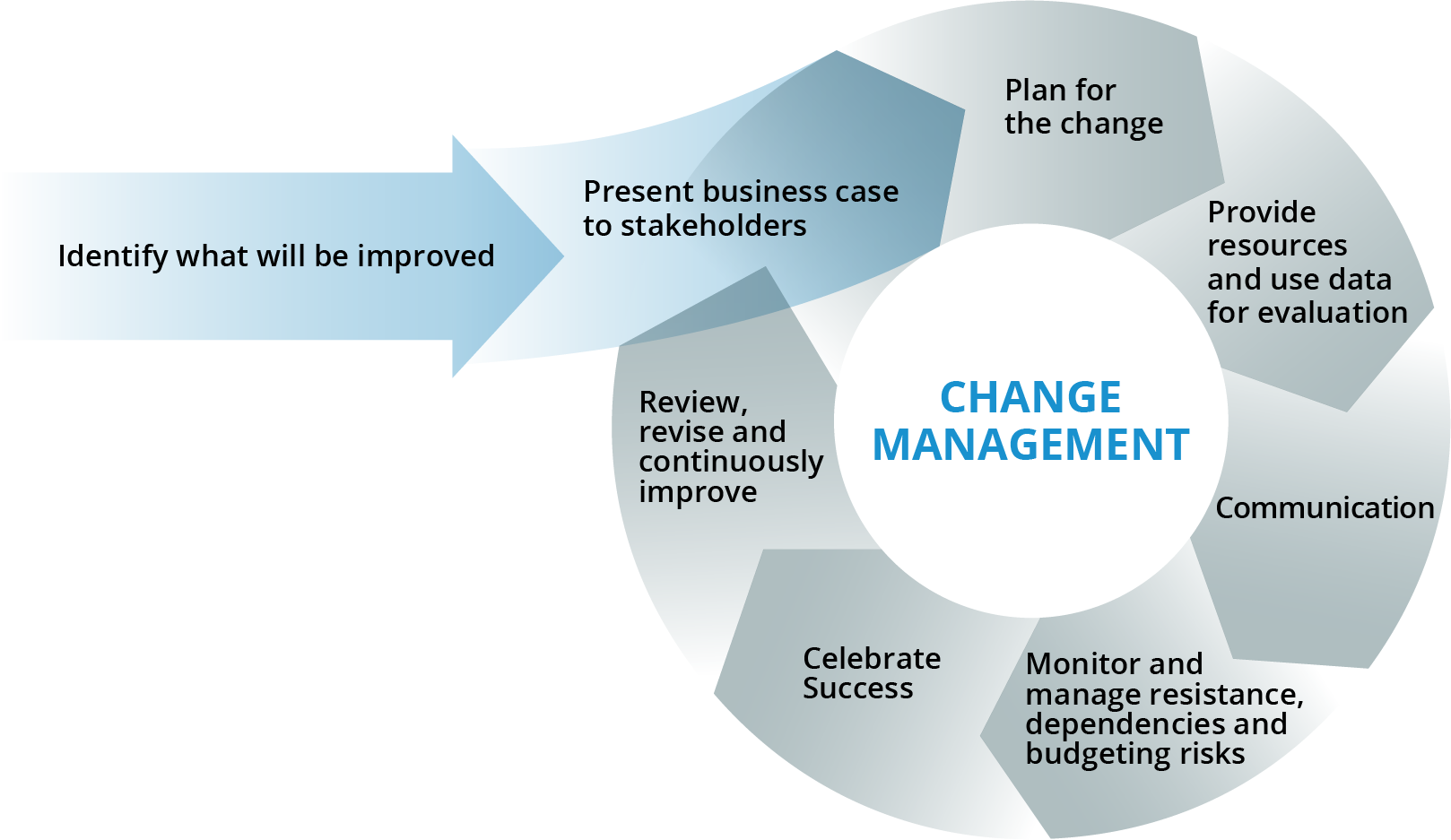 Meet Me In The Cloud can guide you through the Change Management process.
1. Identify What Will Be Improved
It is critical to identify the focus of the change—is it occurring to improve a process, product, or outcome? Define what that focus is and clarify the goals. You'll also want to identify the resources and individuals that will help facilitate and lead the process. Build a foundation for clarity, ease, and successful implementation.
2. Present a Solid Business Case to Stakeholders
There are usually several "layers" of stakeholders—upper management, champions of the process, and those who are directly responsible for implementing the change(s). Each group of stakeholders will have different expectations and buy-in must be received from all of them. Each group of stakeholders will require a different approach, but all will require time, patience, and communication.
3. Plan for the Change
Create a roadmap that identifies how you will achieve successful implementation of the change(s) required. Be sure your plan includes details about the resources needed, specific project scope, and costs. Break things down into multiple steps.
4. Provide Resources and Use Data for Evaluation
Identifying resources and funding sources are critical elements of the planning process. These could include things like infrastructure, equipment, software, and tools needed for training and education.
5. Communication
Communication is the common, critical thread that runs through the entire process of change management. The success of every change management plan is dependent on good communication. Provide clear and open lines of communication throughout the process.
6. Monitor and Manage Resistance, Dependencies, and Budgeting Risks
While resistance is a natural part of change management, it can still threaten the success of the project. Anticipate and prepare for resistance by making sure leadership has the tools they need to manage it. Good communication goes a long way when it comes to defusing resistance. After all, most resistance is a reaction to fear of the unknown. Keep people informed and things will go much more smoothly.
7. Celebrate Success
Implementing change isn't usually a short undertaking. Remember to recognize milestone achievements, as well as the success of teams and individuals involved in the process. This will foster buy-in and adoption of both the change management process and the change itself.
8. Review, Revise and Continuously Improve
We all know change is an ongoing process. And even change management strategies may need to be adjusted throughout the life of a project. Commit to the cycle of reviews, revisions, and continuous improvement, and you'll be better able to identify and remove roadblocks.
"MMITC is extremely knowledgeable helping companies adopt Webex solutions…They have that combination of sales, operations, customer service and technical skills that makes customers love working with them."
"We had 63 people conducting sales and customer service calls and marketing events within 45 days of purchasing Webex. Meet Me In The Cloud exceeded our expectations."
"Meet Me In The Cloud have proved invaluable in less than 24 hours. I will never do another Webex deal without them."
"MMITC has a keen eye for detail and excellent understanding of business needs."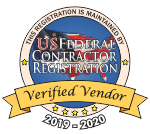 Meet Me In The Cloud is a registered Cisco partner with locations in the San Francisco Bay Area. Privacy Policy.
©2021 Meet Me In The Cloud, Inc. All Rights Reserved.