eLearning for Zoom
Jump-start your organization's adoption of Zoom with our eLearning courses.
View Available courses
Why eLearning?
eLearning allows your entire organization to learn how to use Zoom quickly and easily. Each user is able to learn how to use Zoom for their specific role at their own pace.
Each on-demand course is available to each user for 12 months after purchase, which means they can reference the course whenever they want as they become accustomed to using Zoom for work. By streamlining the training process for each user, you can expect to have faster adoption and higher ROI for your Zoom investment.
How It Works
After purchasing the eLearning courses your users will need, our team will help you deploy the courses across your organization. You can assign courses easily based on each user's unique needs, including their level of responsibility and working location.
Then your users can take the courses assigned to them at their own pace. Each course is split into multiple interactive steps that guide the user through Zoom, and the necessary skills and knowledge for using it. The course helps reinforce what the user has learned at every step. When the course is complete, the user receives a certificate of completion.
During this process, you have the option of setting a deadline for all users to complete their courses. We recommend that organizations set deadlines and request completion confirmations from each user to ensure Zoom is adopted organization-wide and any challenges are resolved quickly. This helps long-term adoption and ROI.
Courses
Our collaboration experts created these eLearning courses to ensure your employees know the best practices for using Zoom. We also included additional resources with each course to ensure that your users who choose to learn more do so from a reliable source.
As short as 8 mins. and up to 60 mins. for longer role-based topics
Our Zoom eLearning Courses
We offer courses for specific roles including:
End User (Profesionals, Students)
Event Producer/Facilitator
We also offer courses for those who are already comfortable with Microsoft Teams so every employee can learn the skills they will likely use within the platform, whether they have previous experience or not.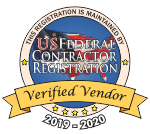 Meet Me In The Cloud is a registered Cisco partner with locations in the San Francisco Bay Area. Privacy Policy.
©2021 Meet Me In The Cloud, Inc. All Rights Reserved.