JOIN OUR TEAM
Career opportunities at Meet Me In The Cloud
Meet Me In The Cloud is committed to delivering cutting-edge solutions that help our customers successfully implement their cloud-based services and achieve their desired business outcomes.
We believe…
We believe in the power of collaboration to achieve outstanding results. We believe in delivering amazing customer service—internally and externally. We believe in developing a team of smart, talented people.
You…
You are motivated, energized, and ready to make a difference. You are smart, skilled, focused, and willing to learn more. You have an entrepreneurial spirit and a can-do attitude. You share our spirit of collaboration and are a positive force in the workplace.
The bottom line?
We want our customers to know—and trust—that they're in good hands with Meet Me In The Cloud. If this sounds like the kind of team you'd like to join, we'd love to hear from you.
We're currently hiring team members for the following roles:
Webex Adoption Acceleration Expert
We are looking for a few expert level, highly skilled, Webex Adoption Acceleration Experts (AAE's) to join our team.
These individuals are responsible for working with the Cisco channel and end-customers to plan and execute Webex onboarding engagements following the Meet Me In The Cloud proprietary methodology. AAE's marry end-customer business requirements with Webex solutions.
AAE's are responsible for the onboarding of multiple customers simultaneously and for managing milestones, timeline, scope and budget and metrics. Meet Me In The Cloud Adoption Acceleration Experts are Webex experts, with supplemental expertise that includes customer success, training and project management.
Qualifications:
Bachelor's Degree, minimum.

5 years success, interfacing with customers in a sales, business development, customer success, or program management role.

Project management skills.

Proven ability to effectively present and communicate to all levels of an organization.

Exceptional organizational, written and verbal communication skills.

Ability to understand and translate technical requirements into business use cases.

Self-starter: must possess the ability to manage day-to-day work with minimal supervision and remote management team.
Webex Trainer, Curriculum Developer and Adoption Project Manager
MMITC is searching for a senior level, experienced technical trainer. The candidate must have knowledge of the Cisco collaboration portfolio, particularly Cisco Webex Meetings and Webex Teams, and their business use cases. The trainer will be responsible for continuous updates and improvements to MMITC's existing portfolio of classes, keeping the curriculum current and relevant to LOB.
The trainer will also to develop short video training modules on specific usability and technical topics for customers.
Travel: 10%
In addition to the individual's role as a trainer and curriculum developer, this individual will participate in adoption acceleration projects, and may be asked to produce online events for customers.
Job Requirements
7 years virtual training experience

Experience developing interactive curriculum for delivery via Webex

Experience developing and delivering asynchronous training curriculum using Camtasia or other professional video editing tools

Project management experience is a nice to have

Technical acumen, allowing for a rapid learning curve on business applications

The ability to work quickly and accurately, in a high speed environment

Experience working with Cisco, its customers and partners

MBA preferred; the ability to teach in multiple languages is a plus
"We have been extremely impressed. This was a great experience not only for me, but also for my customer."
"MMITC has a keen eye for detail and excellent understanding of business needs."
"We had 63 people conducting sales and customer service calls and marketing events within 45 days of purchasing Webex. Meet Me In The Cloud exceeded our expectations."
"We could not have helped our customer achieve this level of adoption this quickly if we had not engaged Meet Me In The Cloud."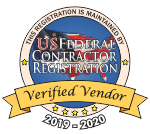 Meet Me In The Cloud is a registered Cisco partner with locations in the San Francisco Bay Area. Privacy Policy
©2020 Meet Me In The Cloud, Inc. All Rights Reserved.