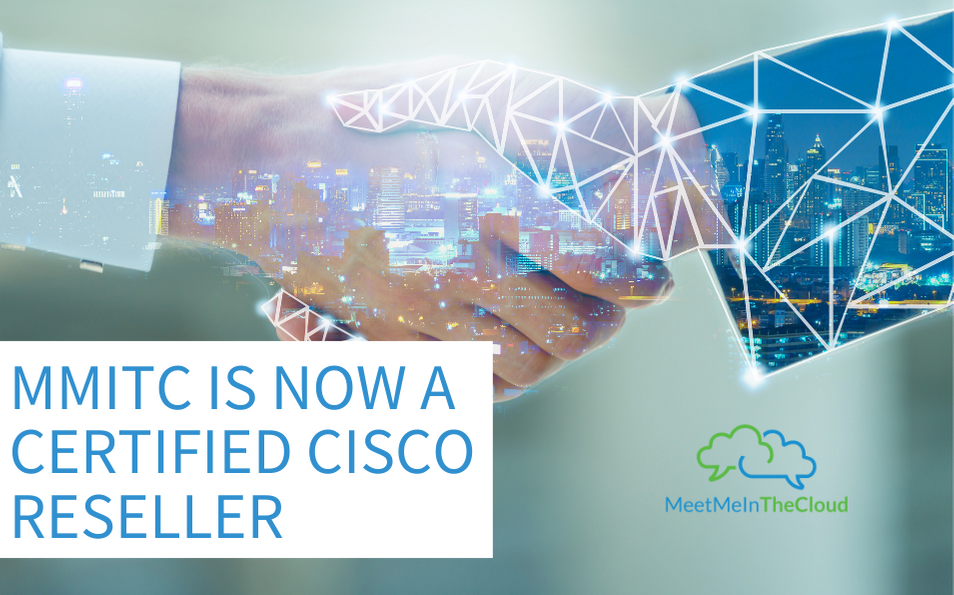 We are thrilled to announce that Meet Me In The Cloud has another exciting offering for its customers – Reselling.  Meet Me In The Cloud recently became Certified as a Cisco SaaS Reseller for Messaging, Meetings, and Calling through the Channel Partner Program. But what is a Cisco Reseller, and how does that affect you?
Becoming a Cisco Reseller brings our offerings full circle. It allows us to own the customer relationship from onboarding and compliments our ability to help you, our customers, with technology adoption, customized training, and white-glove Event Management. In this article, we'll answer common questions about the Cisco SaaS Reseller program.
Why Did MMITC Become a Cisco Reseller?
Partnering with Cisco as a Reseller allows Meet Me In The Cloud to connect our customers with resources and services we have never previously offered. Being a certified Reseller shows our customers that we are committed to the highest standard of service while also being capable of meeting the necessary requirements to take our offerings to the next level. Ultimately, the decision was made because there are many ways we can better serve our customers as a Cisco Reseller.
The goals as defined by Cisco for this Collaboration SaaS Program are to:
"Build program with prescribed requirements for validation and identification of our Cisco channel partners" – which means more trust and transparency for our MMITC customers

"Build a highly focused global channel program that supports the needs of [channel partners] and [SAAS specialization] as an advanced technology" – which means we have access to more support resources for our customers

"Provide continuously updated content for partners" – which means we have the most up-to-date information at our disposal that we can then use to better serve our customers

"Ensure excellence in customer satisfaction"

"Differentiate Cisco Collaboration in the marketplace via its end-to-end meeting solutions of Webex meetings, Webex Teams, and Cloud Connected Devices" – which means our main focus is to show you how Cisco products can work best for you and your business
Interested in Learning How You Can Take Advantage of Our New Cisco Reseller Status?
What does Reselling mean to you? It means that we can now sell you the Collaboration Technologies you leverage every day and in conjunction, continue to support you with the adoption of those technologies, customized training, and event management.
We would love to speak with anybody interested and are focused on these questions:
What Collaboration technologies do you leverage today?

Who do you purchase those technologies from today?

Is there a way to consolidate your subscriptions and save you money?
Our end goal is to ensure we continue to provide the highest level of service to you, our customer. To find out more, please contact charles@meetmeinthecloud.com.